Is this really the golden year?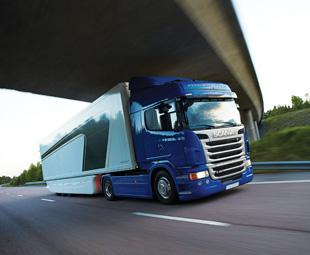 Africa is seen as one of the top three most important emerging markets in the global transport and logistics industry for 2011, according to a global industry survey by PricewaterhouseCoopers (PwC).
Whether you agree with the following statement or not, Klaus-Dieter Ruske, Global Industry Leader for Transportation and Logistics at PwC Germany, is quick to point out that most matters concerning the industry are common throughout the globe. However, he makes this statement after confessing that only two out of 61 potential respondents from South Africa came forward to participate in this year's survey.
Despite this lacklustre response from the local transport and logistics sector, Africa as a whole, it was shown, scored highly in terms of being a market to target in the next 12 months. Although lagging a bit behind Asia, followed by Latin America, all are emerging markets, which the survey reveals is where the global transport and logistics industry is focusing its attention. Reassuringly, according to the survey, 60% of CEOs across industries foresee growth in Africa.
Now in its 14th year, the PwC Global CEO Survey analysed 1 201 business leaders in 19 countries around the globe during the last quarter of 2010, as well as conducting in-depth interviews with 31 industry CEOs. It must be remembered that this is an international survey.
Despite the recent economic recession which seized nearly every country and industry worldwide, transport and logistics CEOs are still presenting a positive outlook for growth in 2011 and the means to achieve it. For 2011, 60% of transport and logistics CEOs were confident about revenue growth, as opposed to only 31% for 2010, and 25% for 2009.
When compared to the overall sample, the above figures for 2011 seem even more impressive, as only 48% of the total sample of business leaders spoken to were confident about this year (though that is still ahead of the previous year). The primary reasons for this, according to Akhter Moosa, Transport and Logistics Industry Leader at PwC South Africa, are greater efficiency as a result of cost-cutting during the economic downturn, as well as altered strategies driven by changing (price-conscious) customer demand and industry dynamics over the past two years.
But what measures are being taken to ensure 2011 really is the golden year everyone is so confident it will be, especially the transport and logistics industry, and, as stated above, for Africa? Two main points have been made mention of. Risk management is obviously a key priority. Given the recent economic downturn, 38% of transport and logistics CEOs were "extremely concerned" about the risks of volatile economic growth as well as other issues that could impede cross-border trade and so affect the industry. Further risks identified by the survey and most relevant to South Africa, centred around factors such as high energy costs, severe weather conditions and natural disasters (for example, the grounding of planes after the eruption of the Icelandic volcano in April 2010).
However, although a good portion of CEOs have identified and acknowledged these risks, not many have actually taken steps to alleviate them. Also in focus for 2011 is innovation in all aspects of business, not only in terms of their product and service offerings, but boosting efficiency and making customers a top priority with the aim being towards better service.
Obviously though, if growth is to be achieved, it can't be left only to industry players and the private sector to make it happen. Government needs to take initiative as well – especially surrounding development in infrastructure and skills. "Infrastructure development is one area where government and private industry partnerships are already becoming extremely important. 62% of global transport and logistics CEOs feel that it should be one of the top three issues governments must address," says Moosa.
Countries such as China, India and the Arab nations are already spending vast amounts on rail, road, and airport expansion respectively. PwC estimates that $41 trillion will need to be spent over the next 20 years for the development and maintenance of the global transport infrastructure. No doubt Africa will need a sizeable portion of that. Moosa states, "While our research shows that the existing gap in the transport infrastructure is unlikely to be bridged by 2030, transport infrastructure remains crucial in determining a country's development." The survey also revealed that finance needed for maintenance will be more challenging to acquire than that for new investments in transport infrastructure.
But what of skills development, an area left wanting the world over? 65% of transport and logistics CEOs reported that the supply of skilled candidates is limited. Airlines are struggling for pilots, freight companies for drivers. Possibly the biggest problem is that the industry is seen as unappealing to the younger generation as potential employees. It's not difficult to see the benefits of employing the next generation; they promote entrepreneurial ideas, creativity and innovation – yet a paltry 10% of CEOs surveyed said their companies were changing the ways younger employees are incentivised in order to improve recruitment of young talent. A reason given for this is that during the recession most companies were endeavouring to retain as many of its qualified personnel as possible.
2010 was something of a year of recovery for the global transport and logistics industry. With most entities back on their feet, 2011 certainly holds promise of growth in all sectors of business – transport and logistics being no exception. Here's hoping that this will hold true for Africa's industry to flourish.
Focus on Transport
March 1, 2011
Published by