Isuzu Motors South Africa's leaders for the future
Isuzu Motors South Africa has announced a number of key leadership appointments in support of the purchase of the Isuzu-related assets from General Motors South Africa (GMSA), effective January 2018.
These include:
Haruyasu Tanishige, chairman (current senior executive officer for the sales division of Isuzu Motors in Japan).
Michael Sacke, CEO and MD (current CFO for GMSA).
Hiroaki Sugawara, executive vice-president, strategy and business planning (current Isuzu Trucks South Africa MD).
Craig Uren, executive officer sales, service and marketing (current Isuzu Trucks South Africa COO).
Mitsuteru Yageta, group CFO.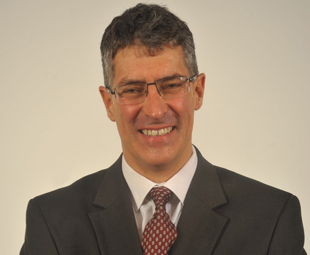 The company has also announced its executive committee:
Johan Vermeulen, executive manufacturing and supply chain (current paint shop manager for the GMSA Struandale Plant).
Dominic Rimmer, executive technical services (current general manager of planning and programme management for GM in Africa).
Craig Uren, executive officer sales, service and marketing.
James Rodger, executive finance operations (current product finance manager for GMSA).
Loren Meyer, CIO (current CIO for GM in Africa).
Denise van Huyssteen, executive corporate affairs (current general manager communications and public relations for GM operations in Africa and the Middle East).
Elvis Hermans, executive human capital (current general manager human resources, government relations and public policy for GMSA).
Chris Jonck, executive subsidiaries, joint ventures and commercial vehicles (current general manager, group finance and planning for Isuzu Trucks South Africa).
Earlier this year, Isuzu Motors announced its intention to purchase GMSA's 30-percent shareholding in Isuzu Trucks South Africa, as well as GMSA's Struandale Plant, the Vehicle Conversion and Distribution Centre, and Parts Distribution Centre.
The production lines have been consolidated into a single platform supporting the assembly of Isuzu light commercial vehicles. Isuzu will appoint a network of approximately 90 dealers in optimal locations around the country to serve the needs of both its bakkie and truck customers.
"We view South Africa as a key market for future growth and will be looking to maximise the benefits of integrating our light commercial and truck businesses together," says Tanishige.
Focus on Transport
August 31, 2017
Published by