Kenworth vigorously defends its Aussie dominance
In his monthly review of global news for local truckers, FRANK BEETON unpacks Kenworth's proactive strategy to defend its dominance of the Australian extra heavy market, reviews two recent Iveco launches, is surprised by UD's final disengagement from its erstwhile "parent", Nissan, and notes a new Chinese approach to vehicle specifications.
Global Focus has frequently alluded to the similarities that exist between the Australian truck market and its South African equivalent. These similarities extend to the absolute numbers of vehicles sold, the mix of products that are offered in each, and an increasing number of similar vehicle configurations. There are, however, some significant differences between the two markets, mainly in the more advanced level of emission countermeasures demanded by Australian legislation, and the greater dominance of North American and Japanese players at the expense of the European-based manufacturers that are so prominent at the southern tip of Africa.
This latter point is particularly true in the area of the market that Australians call "heavy duty" trucks, and which would be termed "Extra Heavies" back home. Despite concerted efforts by the global vehicle groupings, headed up by the likes of Daimler, Iveco and Volvo, to swing Aussie preferences towards their Eurocentric product offerings, the "Down Under" trucking community has maintained its preference for American brands and driveline aggregates when purchasing in the market segment of over 15 tons Gross Vehicle Mass. This has led to the development of unique Australian models, such as Iveco's bonneted Powerstar, and the fitment of engines and gearboxes to some models that would not be found in other markets.  Although US-based marques well known in South Africa, such as Freightliner and Navistar International, take their share of Aussie sales, it is Paccar's Kenworth that has held a vice-like grip on this market category for a number of years. Despite constant and intensifying attacks from other US, European and Japanese brands, it is showing no signs of relinquishing this dominance.
During the first half of 2010, Kenworth reportedly enjoyed a 24,2% share of the Australian HCV market, with more than twice the sales volume of any other individual brand. Even the combined sales of Volvo, Mack and UD, at a 19,4% share, were not enough to displace Kenworth from its premier position. When sibling DAF's volumes were added to the total, Paccar further increased its penetration to a dominant 27%.
The secret behind Kenworth's success lies mainly in providing the Aussie market with a customised range of products that closely fit local preferences. Clearly, product support is also crucial, but having the appropriate catalogue of offerings on hand makes sure that operators keep Kenworth on their shopping lists. Typical of this approach was the continuing development of specific K-Series cabover (forward control) models for Australia. Operators in Australia, as in South Africa, are directed towards this configuration for maximum volume/payload linehaul applications by strictly enforced overall length limits. This is a particular challenge for American truckbuilders, who have very little demand back home for cabovers in a market totally dominated by conventional (normal control) truck-tractors. The Australian-designed and built Kenworth K-Series was first introduced in 1971, and more than 11 000 units have been sold in that country and New Zealand to date.
The introduction of Kenworth's 2011 range can be seen as yet another incremental step in a strategy designed to keep the marque at the top of the Australian HCV rankings, but it has also been dictated by the implementation of new and stricter ADR 80/03 emission standards, coming into force on the first day of 2011. Following substantial revisions made to comply with the earlier ADR 80/02 standard in 2008, the main technical step required to reach the latest requirement has been the addition of a Diesel Particulate Filter to the exhaust system. While making this addition, Kenworth took the opportunity to further refine the aesthetics of its range, incorporate a new safety package dubbed EBSS, which incorporates ABS, Drag Torque Control, Traction Control and a stability programme, and fit alloy Front Underrun Protection System bumpers. The automated mechanical transmission fitment for the range was also upgraded to Eaton's "Ultrashift Plus" version, with Electric Clutch Actuation, grade sensing, weight computation, and Hill Start Aid. The end result is the new model line-up:
• T609 Premium on-highway bonneted prime mover: replacing the T608, this aerodynamically-styled model has a revised grille, redesigned wheelarches, side fairings, headlights, a wider entrance step, and enhanced cab noise and heat shielding. Cummins ISX or Signature 15-litre engines with outputs of up to 460 kW (615 hp) will be available.
• K200 is the latest incarnation of the pivotal K-Series cabover, and is optimised for use in Australia's B-Double combinations, similar to but larger than SA Interlinks. This new model has been comprehensively restyled, as reflected in the designation "step" from K108 to K200. A wider and lower grille feeds air to an enhanced cooling system that includes a charge air cooler, situated under a cab that has been raised by 50 mm to provide enhanced air flow and features an improved access system. External changes include new headlights and LED turn-signals. Interior improvements include new seats and trim, increased storage space and an almost flat cab floor. Power choices are the same as those for the T609 model.
• T409: the T4 Series of conventionals has been optimised for 19 and 26 metre overall length combinations, and features enhanced airconditioning, standard electric windows, upgraded trim, bonnet tilt assist and detailed styling changes. A recessed sleeper cab rear panel is available to improve trailer dip clearance on longer combinations.  The T409 aerodynamic model replaces the previous T408, and offers Cummins power options up to 410 kW (550 hp) output.
• T409 SAR is a more traditionally styled version of the T409, with a set-forward front axle suited to 19-metre B-Double and "Quad Dog" (rigid 6×4 plus 4-axle drawbar trailer) applications. Power options range up to 435 kW (580 hp).
• T403: this is an all-new model with set-back front axle and has been optimised for length-critical applications at power ratings up to 345 kW (465 hp).
• T359: the T3 Series, with a tight turning circle and short bumper-to-back-of-cab dimensions is designed for urban and intrastate operations. In both rigid and articulated formats, out of distribution centres, it can enter areas with limited access. The T359 and T359A models will be available in 6×4, 8×4 and 10×6 configurations, with power outputs ranging from 195 to 285 kW (260 hp to 380 hp).
• T659, T909 and C509 are the designations of Kenworth's extreme-duty trucks for Australia. They cover on- and off-highway, triple road train, forestry, livestock, and mining applications, and are all available with Cummins power units delivering up to 460 kW / 2 785 Nm (615 hp and 2 050 lb-ft outputs).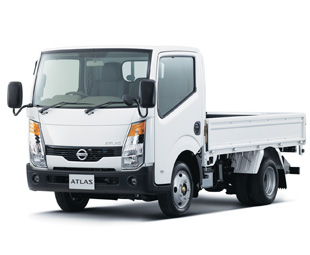 Since the announced withdrawal of Caterpillar diesels from the open market in the run-up to the implementation of EPA2010 emission standards in the United States, Kenworth Australia lost access to its former 13-litre engine option. It has been offering a derated 335 kW (450 hp) version of the 15-litre Cummins ISX to fill the gap. This begs the question as to whether the DAF-derived Paccar MX 12,9-litre power unit will be offered in Australia. No sign of such a move has become apparent as yet, and it is suspected that testing of this engine under Antipodean conditions is still progressing. From a South African perspective, it is instructive to note the efforts that Paccar has made to retain its leadership position in a market historically not significantly larger than our own. After the end of the period of extreme localisation dictated by the ADE and Astas programmes in the 1980s, manufacturers participating in the South African market have tended to "internationalise" their product offerings, and it will be interesting to see if anyone adopts an approach similar to Paccar's Australian model in the years ahead.
Iveco Introduces Ecostralis and Vertis
At this year's IAA Show in Hannover, Iveco introduced a special European market version of its Stralis flagship model, fine-tuned for optimum economy and environmental friendliness. While still recognisably from the latest generation Stralis range, and retaining the choice of Active Space, Active Day and Active Time cab and equipment configurations, detailed improvements have been made to numerous mechanical and bodywork components. These have been made so as to maximise performance while reducing fuel consumption, emissions and running costs, and also enhancing operational safety and the driving experience.
Power options include 10- and 13-litre Cursor diesels, with EEV (enhanced environmentally friendly vehicle) standard compliant power outputs ranging from 313 to 375 kW (420 to 500 hp). These drive through a Eurotronic automated transmission with Eco-switch that disables the manual override option, optimises the shift pattern for fuel economy, and limits engine torque in line with operating mass requirements. The EBS electronic braking function also senses the vehicle's gross operating mass and modulates brake force accordingly. Further efficiency is assured by new technology 305/70R22.5 tyre fitment, with low-pressure audio-visual warnings triggered by in-tyre sensors, and a 2,64:1 final drive ratio.
The on-board telematics system communicates real-time operating parameters, driver style analysis and tachograph downloads via the cellphone network to the operator's control room. This allows three levels of monitoring, from simple breakdown alerts to the most sophisticated track-and-trace, driver hours monitoring, and vehicle ring-fencing functions. Vehicle safety systems include EBS, ESP, Hill Holder, Adaptive Cruise Control, and Lane Departure Warning System.
Meanwhile, in Brazil, a new cruiserweight model for the Latin American market, dubbed Vertis, was breaking cover. Developed from a Chinese joint venture platform, the Vertis will be available at GVM ratings of 9 and 13 tons, both powered by a Euro 5-capable common-rail
NEF4 engine built by Fiat Powertrain Technologies in Sete Lagoas, and driving through a ZF-supplied transmission. Other components include a Dana front axle, Meritor rear axle and Master/Knorr Bremse braking system. Local content has been set at 85%, and the introduction of the Vertis will significantly increase Iveco's market coverage in Brazil.
Clearly intended to compete with MAN/Volkswagen's Constellation range, the Vertis may provide Iveco with a suitable product to improve its performance in other developing markets such as South Africa, where the sophisticated EuroCargo has failed to establish an effective footprint. The recent introduction of the Chinese-built PowerDaily range to the South African market proves that Iveco is prepared to consider alternative sourcing options to enhance its local business.
UD Ends Contract Production for Nissan Motor
UD Trucks Corporation has announced that it is to cease contract production of the Atlas F24 light truck and Patrol Pickup on behalf of Nissan Motor Company Limited. Future build of the Atlas F24 will be relocated to Auto Works Kyoto in January 2011, and the Patrol Pickup will be produced at Nissan Shatai's Shonan Plant from June 2011.
This development effectively writes "finis" to the long standing working relationship between UD (formerly Nissan Diesel) and Nissan Motor, first established in 1950, when the larger company purchased an equity holding in Nihon Diesel Industries. This latter entity was subsequently renamed "Nissan Diesel" to create an association in the minds of potential buyers, and give an incremental measure of comfort and confidence to its products. Over the past 60 years, Nissan Diesel has been a regular supplier of power units and complete vehicles to the larger company, for onward sale in several global markets, with the Nissan branding. Here in South Africa, Nissan Diesel trucks spent a lengthy period under the Nissan generic corporate umbrella, and there was initially no suggestion in the marketplace that they were, in fact, a separate brand.
While it had become abundantly clear that UD Trucks was moving towards a tighter integration with the operations of its new owner, Volvo AB, and that it would be concentrating its future efforts on commercial vehicles classified as HCV and XHCV in the South African context, some uncertainty still remained. That was, until this latest announcement over future prospects for the historic interaction with Nissan in the light truck arena. The two companies had exchanged "Cabstar", "Atlas" and "Condor" badged products, and their constituent componentry, for a number of decades. It was notable that, less than a year ago, Nissan Diesel had started offering its own rebadged Condor version of Nissan's latest F24 in the domestic Japanese market. It is not apparent, from the foregoing, whether this badge engineering exercise will persist purely for marketing purposes, but it has now become abundantly clear that UD Trucks will not build any more vehicles for Nissan after mid-2011. UD has, however, confirmed that it will continue to manufacture its own light-duty trucks for export which, presumably, secures the immediate future of products such as the newly-introduced MCV range sold in the South African market.
The termination of the business relationship between UD and Nissan reflects the current dynamics within the global family headed up by Renault, of which the Volvo AB-led grouping is currently a component. Renault-Nissan concentrates entirely on light vehicles, with its growing line-up of light commercial vehicles topped off by the latest "NT400" version of the Nissan Cabstar/Atlas at 5,4 tons GVM. Volvo AB, together with Renault Trucks, Mack and UD, are tasked to look after the heavier commercial classes. However, one snippet of very current news may raise some questions over the future relationship of the two "groups". On 6 October, Renault SA sold off most of its 21,7% stake in Volvo AB to institutional investors, leaving a residual shareholding of 6,8%, which reportedly still makes it the biggest single shareholder. Renault has stated that its Volvo shareholding is "not strategic", and has used the sale to reduce its own debt and raise its investment rating. However, with no single large percentage shareholder, it must be asked whether Volvo has become vulnerable to a hostile takeover, or whether Renault will be happy to leave its truck brand in the Volvo grouping, should such an eventuality arise.
ZF Expands Chinese Business
While we frequently read of new business relationships being established between Western vehicle manufacturers and Asian partners, it is important to realise that major component and aggregate suppliers to the commercial vehicle industry are also busy expanding their global spheres of influence. A case in point is German transmission, clutch, retarder, suspension, axle and steering gear manufacturer ZF Friedrichshafen AG. This manufacturer recently announced new working relationships with Chinese vehicle builders Beiqi Foton Motor Company, Beiben Truck Company, and Dong Feng Commercial Vehicle Company. ZF has supplied Dong Feng with Ecosplit manual transmissions since 2006, and these are now being assembled from locally-sourced components at ZF DriveTech China in Hangzhou.
The latest agreement will strengthen this co-operation through the supply of AS Tronic automated transmissions for fitment in Dong Feng's Kinland/Tianlong range of premium truck-tractor units, rigid trucks and tippers. It also envisages the local application of ZF retarders to vehicles operating in mountainous areas. ZF's strategic co-operation agreement with Beiben covers the establishment of a joint venture in Baotou, Inner Mongolia, to supply rear axles and suspensions for a new generation of heavy trucks for the Chinese market. The new arrangement with Foton, builds on a strategic co-operation agreement first signed two years ago. It will provide specially-adapted 6-speed Ecolite gearboxes for fitment in a new Aumark-branded one-ton payload, light commercial vehicle.
The increased interest in sophisticated vehicle specification equipment, typified by these ZF products, from Chinese operators, reflects a new approach of decreasing tolerance by the local authorities to the traditional practice of extensive overloading. This has resulted in the realisation that profitability will now have to be derived through reduced life costs, which can only be achieved through correctly specified vehicles, rather than perpetuating the historical practice of looking for the lowest possible initial purchase price.
---
Global FOCUS is a monthly update of international news relating to the commercial vehicle industry. It is compiled exclusively for FOCUS by Frank
Focus on Transport
December 1, 2010
Published by