Light(ing) up vehicle sales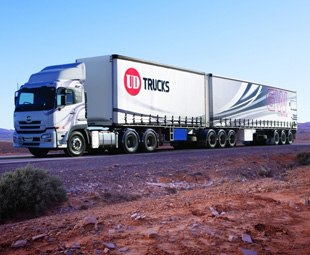 As the end of the year approaches it brings some good news. November's new vehicle sales saw year-on-year growth for the third consecutive month this year. According to the National Association of Automobile Manufacturers of South Africa (Naamsa), new vehicle sales were up 0,9 percent year-on-year, with a total of 51 098 vehicles sold.
"The market remained resilient in November, after strong growth in September and October," says Rudolf Mahoney, head of research, WesBank. "Passenger car sales continue to weaken; however, a strong performance in the light commercial vehicle (LCV) segment helped sales grow marginally. Sales data shows that LCV sales into the government channel grew by 35 percent year-on-year."
The overall South African truck sales, coming from a very strong performance in October, were 5,15 percent down (to 2 744 units) in November, however.
According to the latest combined results released by Naamsa, Associated Motor Holdings (AMH) and Amalgamated Automobile Distributors (AAD), the year-to-date figure also slowed down to a 1,37 percent growth rate.
"One of the major contributors to negative performance of the total truck markets is the significant, 21,33 percent, decline in sales in the extra-heavy commercial vehicle segment (EHCV)," says Rory Schulz, acting managing director of UD Trucks Southern Africa. "We also came off a very high base in October, which provided a slightly skewed perspective for month-on-month sales analysis."
On a year-to-date basis, the EHCV segment is still outperforming the 2013 results, recording 7,03 percent growth over the period to reach 12 868 units this year, so far.
Sales in the medium commercial vehicle segment are down on a year-to-date basis, by 5,97 percent, and currently stands on 10 001 units. The heavy commercial vehicle segment has grown slightly by 0,46 percent to 4 981 units, while bus sales increased significantly, by 16,14 percent, to reach 1 137 units so far this year.
Focus on Transport
December 10, 2014
Published by