MAN introduces new parts warranty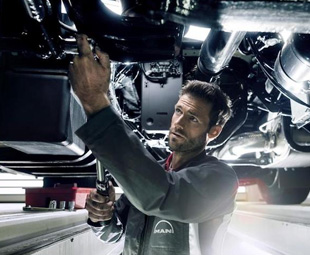 As of today, June 1, MAN Automotive (previously MAN Truck & Bus SA) is offering a new two-year warranty on MAN genuine parts.The offer extends to all MAN genuine parts, MAN genuine parts ecotrade and MAN genuine accessories.

"MAN genuine parts are characterised by their quality and precise fit. Combined with the work undertaken by qualified and professional technicians at approved MAN dealerships and service partners, they ensure reliability, reduced downtime and a longer service life," states MAN Automotive head of Parts & Service Sales, Anton Fuchs.
What does the warranty cover? Well, the aforementioned parts need to be purchased and fitted at an authorised MAN workshop. The warranty will then be active for a continuous period of 24 months from the date of fitment.
"The duration will not be interrupted and/or extended by the repair or replacement of the defective part. The labour cost for the repair, or replacement, of the part is included, as is the cost of the replacement part," notes MAN Automotive head of After Sales, Matthias Mueller.
MAN genuine parts sold over the counter and not fitted by an authorised MAN dealer or service partner will be covered by a 12-month warranty from the date of purchase, excluding labour charges for the fitment of replacement parts.
Focus on Transport
May 31, 2017
Published by