Manipulation behind road death stats?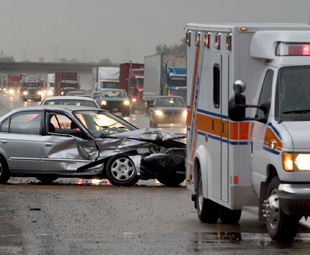 The year has just begun and already the Department of Transport (DoT) has been called out for blatantly manipulating the final number of 2014/15 festive season road fatalities.
On Monday, January 5, it was announced that 924 fatal crashes, with 1 143 fatalities, occurred between December 1 and 30, 2014. This is in contrast to the 974 fatal crashes and 1 168 fatalities over the same period in the previous year.

National Chairman of the Justice Project South Africa, Howard Dembovsky, says, however, that numerous truths have been manipulated to show an improvement in the statistics.

"The road death statistics for the 2013/14 festive season up to December 30, 2013, were NOT '974 fatal crashes with 1 168 fatalities'; they were 987 fatal crashes with 1 184 fatalities," he notes.

Dembovsky continues: "While the festive season, itself, may be over, the period used for monitoring road death statistics is far from over. The 2012/13 festive season road death monitoring period ran from December 1, 2012, to January 10, 2013.
"In the 2013/14 festive season, this monitoring period was shortened by three days – running from December 1, 2013, to January 7, 2014 …

"This year, it would appear that the DoT is seeking to shave a further full week off the monitoring period to make the situation appear to be significantly better than it really is," he says.

"Justice Project South Africa is very concerned about the blatant manipulation of information that is coming out of the DoT, and which is resulting in misinformation and outright lies being spread," he concludes.
Focus on Transport
January 8, 2015
Published by