More controversy around road fatalities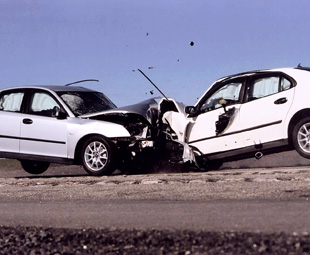 More controversy surrounding the national festive season road death toll has emerged since we published the highly criticised preliminary figures (for the period December 1 to 30, 2014) last week.
At a media briefing held on Friday, January 9, Minister of Transport Dipuo Peters stated: "The Festive Season spanning from December 1, 2014, to January 5, 2015, depicts a gloomy picture of the state of road safety. During this period we registered 1 118 fatal crashes with 1 368 fatalities.
"Compared to the same reporting period last year, when we registered 1 147 fatal crashes with 1 376 fatalities, this indicates a slight reduction of 2,5 percent for fatal crashes and 0,6 percent for fatalities," she continued.
"Again this year, two full days were shaved off the monitoring period," contends Justice Project of South Africa national chairman, Howard Dembovsky. "The 2013/14 monitoring period had three full days shaved off it over the 2012/13 festive season monitoring period, which ran to January 10 2013.
"Therefore, over the past two years, a full five days have been shaved off the monitoring period, in an apparent blatant attempt to make it appear that there has been a reduction in road deaths over the festive season, however small that reduction may be claimed to be."
Dembovsky is adamant that the decline should be "wholeheartedly rejected", since the measuring period is significantly unequal and has the effect of skewing the statistics.
"It is completely preposterous to suggest that there were no fatal crashes and road deaths on January 6 and 7. In fact it is notable that, as a result of this skewing, the death of Sergeant Curt Oosthuizen, of the South African Police Service (SAPS) West Rand Flying Squad, after being crashed into at a roadblock on Tuesday, January 6, is not included in this year's statistics," he continues.
Focus on Transport
January 15, 2015
Published by