Planning across platforms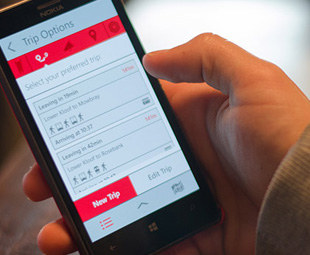 Planning makes a big contribution to the public transport user experience, as a missed train or bus could mess up a commuter's whole day … Things are set to become easier for commuters, in and around the Mother City, with the introduction of the Transport for Cape Town (TCT) app. It will provide all the available scheduled public transport options and various routes for reaching one's destination.
"The development of this app is indicative of the City's commitment to cutting-edge technological solutions in times of increasing urbanisation, where mobility is crucial if we are to realise our full potential," says Councillor Brett Herron, the mayoral committee member of transport for Cape Town.
"It also creates a platform for the City and the residents to communicate with one another about transport-related issues," he adds.
The app, which is available on the Windows, iPhone, Blackberry and Android platforms, will tell commuters which mode – bus or rail, or combination of the two – to use to reach their destination.
It includes a list of options of the various transport service operators in their vicinity; where to find the closest and most convenient stops and stations; the distance to the stop or station; how to get there; how long it will take to walk there; the departure and arrival times; the estimated cumulative cost for the entire journey; and the estimated duration of the journey.
Users will also have immediate access to notifications about bus and train delays; service interruptions; accidents; road works; road closures; or any other transport-related issue that may have an impact on their journey.
Private transport users can also find the TCT app useful. It could be used to plan private journeys as it offers different route options and indicates the distance to a destination, the estimated travel time and any matters of concern along the route (such as detours and traffic delays).
"Furthermore, the app will inform users about useful places along the way, such as accommodation, restaurants, shopping malls, schools, hospitals, fuelling and police stations," explains councillor Herron.
Focus on Transport
October 29, 2014
Published by