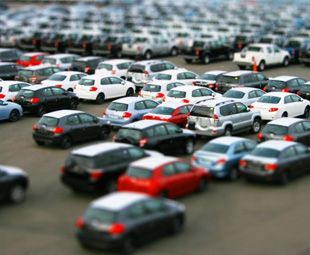 The South African banking and finance industry has welcomed the creation of the Southern African Movable Asset Register (Samar) to help reduce fraud.
Samar allows manufacturers, importers, builders, banks, insurers and the general public to control title and ownership of all movable assets.
The Samar system was developed at the request of several banks and importers of "yellow metal" assets. It allows a record to be kept of various assets and covers the lifecycle of a given asset – importantly including those that are currently not allowed to be loaded on the Electronic National Traffic Information System (eNaTIS).
Samar creates the most recent reliable record of the asset by updating records instantly as changes are made by various system participants such as financiers, dealerships and insurers.
Samar will allow financial institutions to:
Register movable assets on Samar to facilitate financing (that may not otherwise have been available) by providing identifiable data and markings for tracking and control that are admissible in a court of law.
Prevent double discounting and the sale of stolen assets, as current ownership can be determined.
Samar will also benefit the insurance industry. The total value of non-motor-related movable assets financed and insured is substantial. The risks of fraud require additional control, and the identification of these assets (in instances where the purchaser still owes money, and/or in instances of loss due to theft) is problematic for both financiers and insurers.
Kyle Dutton, project manager at Samar, comments: "Unfortunately, due to the lack of marking of movable assets other than roadworthy and registered vehicles, millions of rand is lost each year, due to multiple financing on the same asset, the inability to claim ownership after an insurance claim pay-out, as well as the inability to recover items in the second-hand market and at criminal sales points.
"It is crucial for both financiers and insurers to have access to a database where the owner can be linked to the specific asset in question – and this is what Samar aims to provide."
Focus on Transport
December 8, 2017
Published by