Riding the fuel price yo-yo …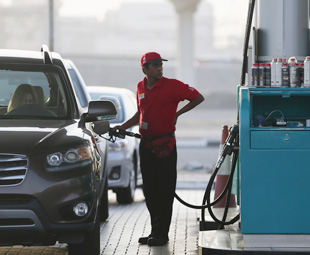 In April the cost of fuel will increase by 30 cents a litre, due to an increase in the Fuel Levy, announced by Finance Minister Pravin Gordhan during his budget speech in February.
The Fuel Levy – a tax collected on every litre of fuel sold – will raise from R2,55 to R2,85 a litre. The money collected through the Fuel Levy is administered by the National Treasury. It is treated as a general tax and not, as many people assume, used to pay for road-related expenses.
The Automobile Associaton of South Africa notes that the price is adjusted monthly, based on a number of factors – mainly international petroleum prices, and the rand/US dollar exchange rate – to realise a Basic Fuel Price (BFP) figure. In March, these costs totalled R4,70 per litre for 93 unleaded petrol (inland).
Thereafter, other costs such as the fuel levy, transport and retail margins are added – which, in March, totalled R6,76 (inland) per litre for 93 unleaded.
The accompanying infographic illustrates what the impact will be when filling a 50 litre tank.
Be warned, though – should the BFP increase in April (a calculation that still needs to be done) the price of a litre of petrol could increase more, or decrease, depending on the current factors.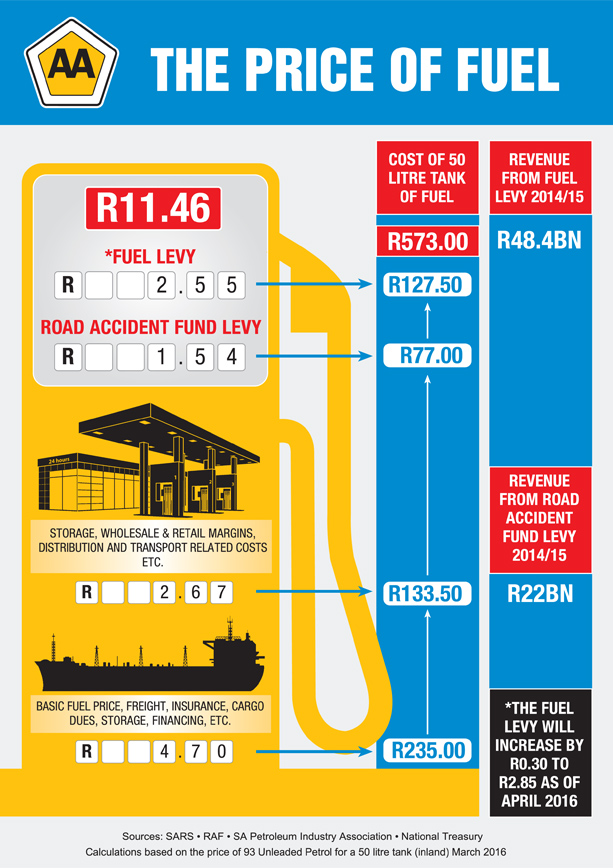 Focus on Transport
March 16, 2016
Published by