Vehicle fleet management, on its own, is definitely a can of worms … but it takes on a life of its own if you add the maintenance aspect as well! Continental Tyre South Africa's truck service offering, Conti360° Fleet Services, will, however, keep everything rolling smoothly.
The tyre manufacturer explains that, under the management of Ian Langlands – general manager of Continental Tyre South Africa's truck business unit – a team of experienced tyre specialists is offering support services to fleets including:
• ContiBreakdownServices, which keeps vehicles covered should they have a tyre failure anywhere in South Africa;
• ContiFleetCheck, which maintains a watchful eye on these rolling assets through regular audits, analysis and extensive reporting;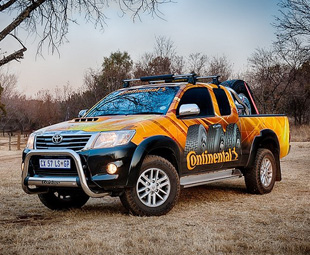 • ContiFleetReporting, which provides fleets with a complete analysis of the performance of the tyres, and shows the potential for any tyre-related cost savings;
• Engage360, which provides personal on-site training for dealers and fleets, as well as an online training centre;
• ContiPressureCheck is an advanced tyre-pressure monitoring system specifically designed for commercial vehicles, which will be launched mid 2015; and
• ContiLifeCycle provides great retreadability thanks to a premium casing.
"We know that cost efficiency is key," says Langlands. "Conti360° Fleet Services meets the specific needs of fleets; reliability and efficiency. The individual elements of Conti360° Fleet Services cover all areas of commercial vehicle tyres, and enable the fleet to achieve the lowest cost per kilometre."
Focus on Transport
August 13, 2014
Published by