Schmitz Cargobull acquires GRW shareholding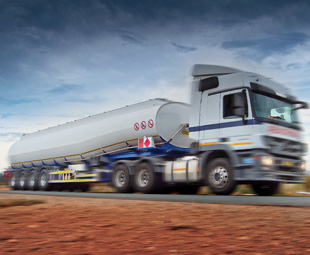 Schmitz Cargobull, a leading company in the European trailer sector, has acquired a 33-percent share in South African trailer and tanker manufacturer, GRW Holdings.
"With our ongoing diversification within the African continent, South Africa represents a highly attractive market for us. This acquisition bodes well for a long-term business relationship between GRW and Schmitz Cargobull, which is advantageous to both parties," says Andreas Schmitz, chairman of the Board of Schmitz Cargobull AG.
Since March 2016, the two companies have collaborated in the development and construction of new refrigerated semi-trailers and box bodies for the South African market.
With the acquisition, refrigerated semi-trailers and box bodies will now be supplied with the Schmitz Cargobull transport refrigeration unit and a comprehensive telematics system.
"Through the partnership with Schmitz Cargobull we anticipate significant synergies thanks to the latest German technology in the refrigerated semi-trailer sector. It is our philosophy to offer the best that is available in the market," says Gerhard van der Merwe, founding member of GRW.
"We approached Schmitz Cargobull, because, in our opinion, it produces the best refrigerated semi-trailers in the world. This approach makes us perfect partners," he says.
Located in Worcester and founded in 1996, GRW is a leading manufacturer of transport equipment, tankers and trailers.
Focus on Transport
July 18, 2017
Published by