With the price of fuel and the threat of e-tolling still hanging over our heads, is the medium commercial sector about to start stealing market share from both its lighter and heavier counterparts? As DANIELLE DU TOIT points out, an MCV can carry more than a bakkie, which could translate into fewer trips, but costs a lot less to run and maintain than a big truck.

Make a point of looking out for medium commercial vehicles (MCVs), and you soon realise that they're the most prominent type of truck on the road. Whether delivering bread or printers or beer, they're everywhere – but because their size isn't overbearing, we tend not to notice them.
If a truck's gross vehicle mass (GVM) is between 3 501 and 8 000 kg, it's an MCV. The thing about these medium-sized trucks is that they can slip in and out of traffic without anyone moaning about them being the bullies of the road.
What the sales say
The National Association of Automobile Manufacturers of South Africa (Naamsa) releases monthly numbers letting industry players know who's doing well (or not) in terms of sales. The April 2012 figures read quite well despite all the public holidays and the general slacking-off of activity that accompanies them.
Mercedes-Benz South Africa seems to have sold the most MCVs in April with 153 units, although we can't be sure since a global directive from Daimler AG in Germany means the company only reports aggregated sales data at present (the Naamsa figures are estimates based on historical trends and forecasting techniques). In second spot was Hino, with 102 units sold. March 2012, with its more business-like behaviour, was very successful for this market segment, with 934 units sold.
The Naamsa figures give an indication of the relative popularity of the MCVs being purchased. Freight carriers lead the charge, followed by tippers, panel vans and people carriers.
Naamsa suggests that growth can be expected for the remainder of 2012. This can be attributed to an improvement in global financial health, with lower interest rates all around, improvements in vehicle affordability, the competitiveness of the trading environment and the constant introduction of new and innovative vehicles.
So what is the allure of the medium commercial on the road? There are the obvious few – such as not needing the expense of a 26 000 kg vehicle if you're hauling stationery around in the Johannesburg CBD. That's a given.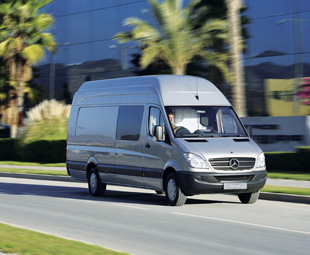 Another point is not needing a 72-seater bus when you only need to transport 25 people to and from the office. Another given. Then there are those monetary aspects.
Enough has been said about e-tolling in Gauteng. Now that it's been postponed, people are starting to worry about the next thing – but if e-tolling is to eventually get the green light, the financial difference between running an MCV and an HCV will be huge.
Finance Minister Pravin Gordhan had said there would be a R550 cut-off fee for all registered e-tag users. If he hadn't, or should this decision come back into contention, the financial implications for commercial vehicle owners will be costly to say the least.
Let's elaborate: if you have an MCV and your daily route includes a stretch on the N1 from the Lynnwood Road on-ramp in Pretoria to the Golden Highway off-ramp near Soweto, the round trip would cost R212,60 if you had an e-tag and R109,97 if you didn't.
For the same trip in a heavy truck, you would pay R425,14 and R219,90 respectively. That's a big difference.
Another factor to consider when looking to purchase a truck is fuel economy and the price of diesel. Most MCVs have a 100 litre fuel tank. At the time of writing, diesel inland was approximately R11/l. Over a thousand bucks to fill a tank? Now think of a heavy truck with a 400 litre fuel tank? The prospect makes me dizzy. Close to R4 500 to fill up, to zip around the city and drop off printers?
Maths aside, there are many good reasons to purchase an MCV; one being the service plans and warranties these vehicles come with. Due to the applications of these vehicles, manufacturers have to build solid, reliable vehicles – and that all starts with the engine.
Hyundai, VW and Hino, three of South Africa's most well-known and successful vehicle manufacturers, build their own engines as opposed to some other MCV builders which outsource this aspect. Having total control over the manufacturing process ensures a top-quality product.
Danie De Beer, general manager of commercial vehicles at Hyundai, says: "It certainly helps that Hyundai builds its own engines and doesn't outsource from engine manufacturers. This means we are in control of parts and after-sales service, not an external vendor.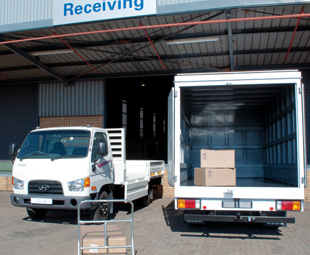 "We further improve our vehicles by fitting turbo protectors as soon as the vehicle lands on our shore. This means less down time and more profit-earning potential for the customer."
Hino's Ignatius Muthien, senior manager: marketing, says something similar. "Reliability is key, and transport operators will know which powertrains work for them, and there is always research and development to update engine technology."
Jaco Steenekamp, general manager: sales and marketing for VW Commercial Vehicles, notes that VW is a global leader in the research and design of engine technology. "We aim for maximum power delivery from our engines but still achieve the most frugal fuel consumption levels and the lowest-in-class CO2 emissions. VW is a global benchmark in this area and that's why we have retained our engines in the Crafter range."
Another crucial aspect is a vehicle's service plan and warranty. There's a saying that your vehicle is only as good as its service plan and warranty. Okay, there isn't such a saying, but there should be.
Worst-case scenario – you purchase your vehicle and plan to run your business out of it. In fact, that's how you plan to pay off said vehicle. Three months in, and your chassis falls apart (we did say worst-case scenario). So you take it back to the dealer and the guy behind the counter lazily says, "Sorry, warranty doesn't cover that."
De Beer is adamant that the Hyundai service plan is top-notch. "The standard service plan is one year/60 000 km," he says. "Bear in mind that we were the first to offer a service plan on our trucks as standard, and that the average MCV travels 60 000 km a year! This means the first year's servicing is free, which pushes the cost of ownership down. We also offer service plan extensions, which sell well, while our warranty covers all drivetrain mechanical failures."
The VW service and warranty plans are also of superior quality. Steenekamp explains: "VW SA offers its service plans in multiple packages of 60 000 km, 100 000 km, 140 000 km or up to 180 000 km on our Crafter range, and our warranty of two years/unlimited mileage matches that of our nearest competitor.
"We also offer a 12-year anti-corrosion and two-year bumper-to-bumper warranty with no limitation of kilometres travelled in that period. This shows the confidence we have in our vehicles."
When vehicles are taken into Hyundai, VW or Hino service centres, the most common type of wear-and-tear issues involve quick, easy-to-replace items such as tyres, brake pads and filters.
Application
The Hyundai HD range has found many applications, says De Beer, but the most common involve medium distribution applications with anything from a dropside to a fridge body. "We even have a few working on platinum mines hauling portable toilets and transporting the waste in a vacuum tanks."
Muthien says Hino MCVs are also commonly found with dropsides and in tipper applications.
The VW Crafter doesn't have one specific application because it is generally easy to convert to suit various applications. The range is mostly used by taxi, bus and tourism operators, but also functions perfectly well in panel-van mode.
Whatever the application, it doesn't mean you can't travel in style. Most MCVs today come with the same features as a car. Air conditioning, radio, airbags, safety ratings, lumbar support and maybe even GPS – these vehicles pretty much have it all. And they keep progressing. The MCVs that we'll see on our roads in 10 years' time will practically drive themselves.
So we have style, reliability and affordability – it will be interesting to see if the MCV does cannibalise market share from the other market segments.
Focus on Transport
June 1, 2012
Published by