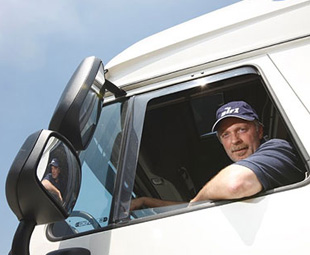 Engen introduced its AdBlue urea solution, known as Air1, to South Africa a year ago. Sydney Bruckner, project manager: emission fluids at Engen, says its efforts have seen steady growth in the uptake of Air1 across the country.
"The availability of Air1 gives original equipment manufacturers (OEMs) the flexibility to introduce the latest-technology vehicles into South Africa. Irrespective of whether or not truck owners have heard of Air1, the chances are that they may soon be driving vehicles that require it," Bruckner says.
A small, but growing, number of Euro-5 trucks operating in the country are already fitted with Selective Catalytic Reduction (SCR) units. AdBlue is used in these vehicles together with low-sulphur diesel and low-SAPS (sulphate ash, phosphorus and sulphur) lubricants to reduce nitrogen oxide (NOx) emissions.
"An increasing number of fleet customers are adopting green practices, and Engen is strategically positioned to provide solutions that match these changing market requirements," Bruckner says.
Consumption of AdBlue is approximately three to five percent, by volume, of diesel consumption. The AdBlue tank, which is normally fitted adjacent to the diesel tank, would typically require filling every time the vehicle is refuelled.
Air1 is available at Engen Truck Stops, selected service stations and at a number of Engen-supplied truck and car franchised dealership outlets across South Africa.
Focus on Transport
April 24, 2015
Published by