Volvo Trucks top in sales, service and parts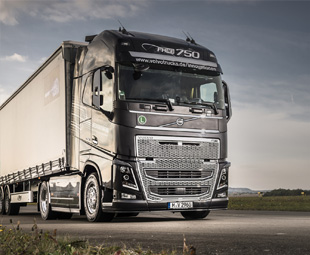 The independent Scott Byers report has revealed that Volvo Trucks Southern Africa has managed to take the top spot for the third quarter of the year, with the best overall combined score in the Commercial Vehicles Market in the sales, service and parts categories.
"Volvo Trucks's commitment to its customers is apparent with the latest excellent results from the report, which are testament to the fact that the company is customer-centric and takes heed of the needs of its customers," says Peter Byers.
In previous quarters of the Scott Byers report, careful feedback was noted by Volvo Trucks to ensure that customer focus takes priority.
"Subsequent to the launch of our new range, Volvo Trucks has worked hard to ensure that our after-sales service matches our product offering. This is just the beginning; we will not be complacent. The real work starts now to ensure that we retain the top spot," says Volvo Group Southern Africa president, Torbjorn Christensson.
"Our teams have been hard at work to ensure that adequate planning occurs for parts availability and workshops. While we are thrilled to be in the number one spot, we will not stop listening to our customers' needs and we will constantly reassess how to serve them better," adds aftermarket director, Theunis Eloff.
Focus on Transport
October 20, 2017
Published by