A final send-off to Terence Kruger
It is said the most beautiful flowers are always picked first. Although the passing of Terence Kruger has robbed the industry off a great man, we find solace in the fond memories shared with this stellar BPW stalwart
Death is a brutal fact of life and we can never truly prepare for the grief and loss the passing of a loved one will bring. For everyone who knew and loved Terence Kruger, his passing brings great sadness.
Terence was a dearly loved friend, colleague, husband, father and grandfather. Affectionately known as "daai oom met die wit hare" (loosely translated as "the uncle with the white hair") by his doting customers. Known for his passion and strength, Terence fought a good fight, but, sadly, lost his battle with cancer on July 23.
He joined BPW Axles as national sales manager in 2000 and has always been a hard-worker, who thrived on building relationships and adding value to the customer.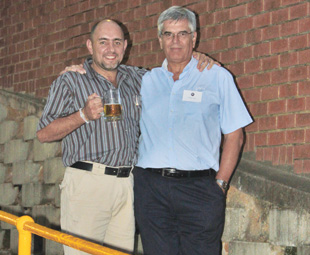 Terence was diligent, and also had scathing wit. "Terence had a very wonderful and very dry sense of humour," recalls Andre Cilliers, MD of BPW.
A display of his humour in action was when he returned from a doctor's visit and Cilliers asked what the doctor's feedback was; his cynical response was: "He said I will live until I die".
Not even his battle with cancer could take the humour and life out of Terence. "After his leg was amputated in February, he would jokingly tell colleagues that he now had 'only one leg to wash'. The BPW family will miss his personality," says Cilliers.
Even in his condition, Terence would continue to handle customer queries through e-mail and phone while at home. So passionate was he about his work that he took no prisoners when it came to others' lack of commitment to their duties; inefficiency frustrated him.
He was meticulous in how he worked and was a perfectionist; so much so that the staff knew him for his shiny shoes and impeccably neat desk. His car was also always perfectly clean inside and out.
In addition to being BPW's national sales manager, he was also known as the resident golf player at the company and assumed the activity as part of his job description.
Terence was also a member of the Institute of Road Transport Engineers (IRTE) for more than ten years and served on the steering committee for the Johannesburg centre; a job he also did with distinction.
Tributes to a man of stature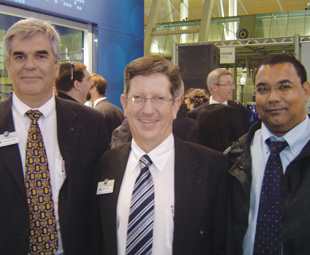 "Even though he is now in a better place, it is always hard to accept that a beloved friend is gone. Terence was such a unique character. It is so sad that it was not granted to him to enjoy and spend his well-deserved retirement with his family, especially with his wife and his grandchildren who he loved so much. Our thoughts are with his family and we truly hope that they will stay close together to overcome the painful loss of Terence."
-Birgit Sattler, team leader export markets at BPW Germany
"I am terribly sorry and sad to hear about the death of Terence Kruger. We are very grateful for what he accomplished for our company. On behalf of myself and my father, please extend our sincere condolences and deepest sympathy to his family."
-Achim Kotz, managing partner of BPW Germany
"I have no words to express my sadness. I met Terence just once last year, but he will always have a place in my heart. Destiny willed that today I am wearing the necklace he gave me as a present last year, when I was in South Africa. The only consolation is just knowing that he is in a better place without any pain."
-Vita Trombetta, area manager at Daken S.R.L, Italy
"Terence's passing is such a shock. I have no words to express my sadness. On behalf of Mr Lorusso and the Takler staff, we send our sympathy for this terrible loss. I am sure he's in a better place where he won't suffer anymore. A big hug to his family."
-Sara Elia, sales manager at Takler Group, Italy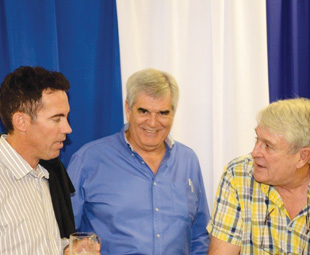 "He was kind and a true GENTLEman; a real gem of a man. I speak on behalf of the entire FOCUS team when I say that it was an absolute joy to meet and interact with him over the past 15 years. We will miss you terribly Terence."
-Charleen Clarke, editor of FOCUS
"Wow, this sure is sad news. I had no idea he was so ill; the last time I spoke to him he was so positive, but then again that was Terence. He will be sadly missed by all the personnel at African Cryogenics (formerly Rand Air + Gas)."
-Allan Sparrow, managing director at African Cryogenics
"Terence was a good man who'll be sorely missed by many. Best regards to all at BPW and his family."
-Mark O'Reilly, O.R Industries
"This is indeed sad news. Our sincere condolences go to his friends and family. Terence was a gentleman, always willing to assist and go that extra distance!"
-Allan J Dunn, Unitrans Supply Chain Solutions
"On behalf of SAF Holland S.A, I'd like to send our deepest condolences to Terence's family and the BPW team for their sudden loss. Terence was definitely a man with great knowledge and deeply respected within the trailer manufacturing industry. He will be greatly missed by colleagues from far afield."
-Simon Dolphin, technical manager at SAF Holland South Africa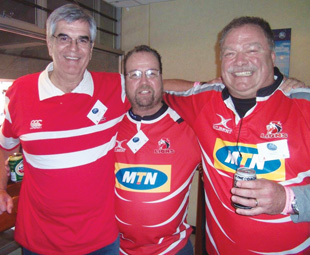 "I'm really sad to hear this news. It was great to have known Terence and I appreciate what he has done for us. I'm glad that I can look back to the good memories. He was a good and caring man. I wish BPW and his family all the strength to handle this loss."
-Frans de Raad, owner of Cargofloor, Holland
"A big loss. My thoughts are with BPW, your team as well as his family."
-William Mathee, managing director at SAF Holland South Africa
"I am shocked at the news! Terence was a super person for whom I had great respect and with whom I got on well. His passing is a big loss to us all. It will take me some time to get over it. My condolences to his family."
-Barney Curtis, former CEO of Federation of Southern African Road Transport Associations (FESARTA)
"It is great sadness and shocking news. He was a good and supportive man who was very helpful to our business with BPW. We have really lost a dear friend. We will always remember him."
-Issa Said, technical sales manager at Superdoll Trailer Manufacture, Tanzania
"Ai tog, dit is baie sad nuus. Ons deel in julle smart. Dra asseblief ons medelye oor aan sy familie." (This is very sad news. We share in your grief. Please pass our condolences on to his family.)
-Gerhard van der Merwe, CEO of GRW
"Jammer om te hoor van Terence se afsterwe. Hy is verseker nou op 'n beter plek!" (It saddens me to hear about Terence's death. He is now in a better place.)
-Wentzel van der Merwe, executive director: business development at GRW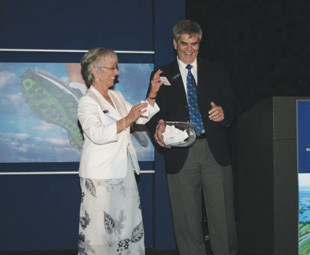 "Ek weet nie wat om te se nie. Ek het trane in my oe." (I'm speechless. I have tears in my eyes.)
-Riaan Esterhuizen, group procurement manager at Route Management
"Ons innige meegevoel. Ons gebede en gedagtes is saam met julle in die tyd en dra asseblief ons medelye aan die familie oor." (Our deepest condolences. Our prayers and thoughts are with you during this time and please pass our condolences onto the family.)
-Deon Prinsloo, managing director of CTS Trailers
"Dit is baie slegte nuus, ons meegevoel an al sy kollegas en vriende by BPW. Hy was ongetwyfeld die grootste "gentleman" wat ek ooit in besigheid ontmoet het." (This is awful news, our condolences to all his colleagues and friends at BPW. He was undoubtedly the greatest gentleman that I have ever met in business.)
-Renier van Rensburg, director at TFM
"Dit is so hartseer en aan al julle wat soveel jare saam gewerk het – ons dink aan julle. Sterkte." (This is heartbreaking. Our thoughts go out to everyone that has worked with him for so many years.)
-Piet Cillié, projects director at Imperial Logistics
Focus on Transport
September 1, 2015
Published by