A special maintenance plan for VW trucks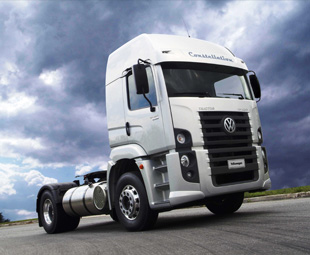 All Volkswagen (VW) Constellation truck models purchased from MAN Automotive are set to receive a free three-year/180 000 km maintenance plan. This special package is designed to support operators that are struggling to cope with the current economic climate.
The package will be included into the price of all VW Constellation truck models purchased or ordered before September from MAN Automotive and its authorised dealer network.
The maintenance plan includes the following:
• All scheduled services per applicable servicing interval;
• All time-based services;
• Engine and related components;
• Electrical system (excluding batteries in the third year and globes);
• Transmission and related parts (with conditional cover on clutch);
• Cab (including air-conditioner);
• Drive axles;
• Braking system (with conditional cover on friction material); and
• Towing to the nearest MAN or VW service point in the event of a breakdown.
Explaining this limited offer, Deon Otto, head of private capital dealer sales and support, says: "This full-maintenance package is a peace-of-mind and value-for-money addition to the basic product.
"It also gives our customers the chance to experience the basic MAN Telematics system first hand – more specifically MAN Service Care – a proactive reporting system which ensures that services are not missed and that warranties are protected."
Eren Gunduz, head of MAN's Truck Sales Division, says: "VW customers who take up this offer in effect get a three-year/180 000 km extended warranty, fair wear and tear included, to the value of more than R100 000, at absolutely no additional cost."
Focus on Transport
July 18, 2017
Published by