Be part of the manufacturing solution at KITE 2017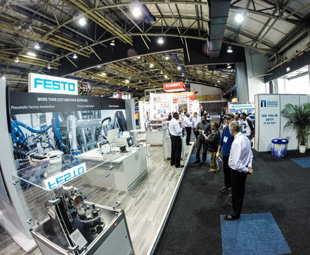 The 2017 KwaZulu-Natal Industrial Technology Exhibition (KITE) is planned to once again be held at the Durban Exhibition Centre, from July 26 to 28, 2017. KITE has repeatedly attracted visitors with the common goal of sourcing and buying industrial technology equipment and related services.
"Of the 5 156 visitors at KITE 2015, 80 percent of these attendees made or influenced purchasing decisions. There is absolutely no doubt that KITE is able to provide its exhibitors with a targeted platform to showcase their products and services to the industry. The stand booking process is rapidly accelerating in the months leading up to the event, and with only 49 percent of available space left, we urge industrial equipment companies to prioritise KITE in their 2017 marketing budget," says Joshua Low, portfolio director at Specialised Exhibitions.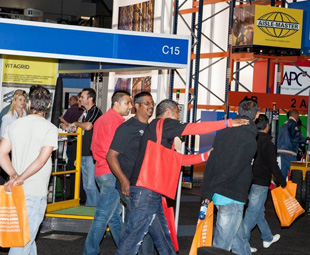 The exhibition includes displays and information on construction equipment and material; electronic components; energy solutions; environmental solutions; heavy machinery; hygiene products and services; industrial equipment and components; IT and telecommunications manufacturing equipment; materials handling; monitoring, process control and sensors; security equipment; workwear and protective equipment; plant and facility equipment; safety equipment and machinery; tools; and industrial services.
"This growing variety of modalities not only substantially decreases the review-to-purchase lead time for visitors, but similarly decreases the cost of making sales for the 110-plus exhibitors at KITE. With the addition of the Propak Pavilion and the hosting of a number of educational sessions geared around improving industry knowledge for visitors, KITE ticks all the boxes for KZN-based manufacturers and other visitors," adds Low.
Based on the success of its debut in 2015, the free-to-attend SAIMechE Seminar Theatre will once again host thought-provoking topics and top speakers covering: industry trends, challenges facing the industry, updates on the latest technologies and more.
In addition, the Lifting Equipment Engineering Association of South Africa (LEEASA) will host a conference at KITE, specifically aimed at individuals in the lifting and related industries.
Focus on Transport
December 15, 2016
Published by