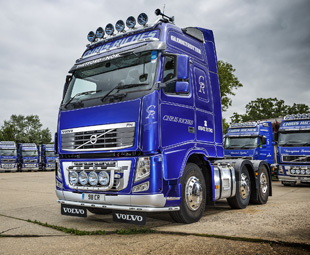 Riches Transport, a private transport and logistics company based in the United Kingdom, has launched its own fundraiser for El Shaddai in Goa, India, via the online charity crowdfunding platform, Just Giving.

"Any donations are more than welcome," says Chris Riches, head of the hauling company. "As added incentive, I am offering the chance for someone to have one of our new 'Classic' Volvo FH trucks named after them – or to give it a name of their choice."
A donation of over £20 (R298) qualifies for a ticket and a chance to have your name immortalised upon one of the Riches Transport trucks. The competition closes on August 31, 2013.
"Donations can still be accepted after this date," he says, "but will not be entered into the draw."
Riches Transport is no stranger to charity work and philanthropy and over the years has made significant contributions to the children's welfare fund Educator's Trust India, as well as to the El Shaddai organisation that maintains a children's hospice as one of its many ventures of goodwill.
Focus on Transport
July 24, 2013
Published by