Hellberg Transport Management renamed TruckScience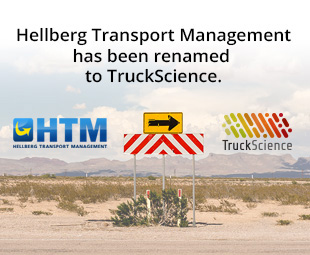 With humble beginnings in a garage in Amanzimtoti, Hellberg Transport Management (HTM) was established in 1978. HTM was the brainchild of the late Fritz Hellberg, a true visionary, who had an infectious passion for the transport industry.
In the 38 years that have passed, HTM has been at the forefront of computerised planning for the transport industry.
In 2008, Fritz handed over the reins to his son, Jens Hellberg, and Martin Dammann, who himself had been at HTM since 1994. With a combined 30 years' experience in the business, as well as their own aspirations for taking the business to the next level, Fritz's legacy was in good hands.
Jens and Dammann knew that what they had was valuable and unique, and wanted to continue to innovate to meet the demands of the South African market.
At the same time, they knew they had an opportunity to realise their dream of competing in the global market. With Jens's family ties to Ireland, and its world-renowned and flourishing ICT sector, it seemed like the obvious place to set up a base outside of South Africa. And so, Jens established TruckScience in Ireland in 2011.
Six years on, and TruckScience in Ireland is now shedding its "start-up" status, having already achieved significant successes, including finishing second in the International Grand Final of the Google Adopt A Start-up programme earlier this year.
The partners felt it was time to simplify the message and to bring Hellberg Transport Management in South Africa and TruckScience in Ireland under the same brand, where the whole would be greater than the sum of its parts. And so, effective October 25, Hellberg Transport Management was renamed TruckScience.
Dammann carries on in his role of MD of TruckScience in South Africa, with Jens as MD of TruckScience in Ireland. The two will continue to work closely together to grow the brand at home and abroad.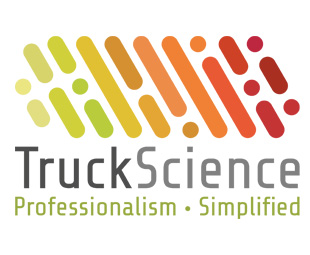 With TruckScience already having customers in 19 countries, South African customers can expect to see exciting developments in the software for many years to come, benefiting from innovations which are demanded when serving a worldwide industry.
Users of TransSolve can be assured of the same great personal service from the support team in Durban.
As Dammann puts it: "Simplifying professionalism drives everything we do, and we will continue to apply these fundamental principles as we serve our customers into the future."
Focus on Transport
November 3, 2016
Published by