Isuzu bakkies to join truck division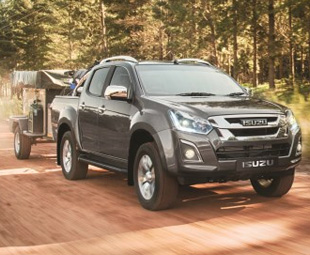 General Motors (GM) and Isuzu Motors have announced their respective future plans for the Isuzu, Chevrolet and Opel brands in South Africa – which includes the purchase by Isuzu Motors of GM's light commercial-vehicle manufacturing operations to strengthen its presence in the market.
"After a thorough assessment of our South African operations, we believe it is best for Isuzu to integrate our light commercial-vehicle manufacturing operations into its African business," says Stefan Jacoby, GM executive vice president and president of GM International.
"We determined that continued or increased investment in manufacturing in South Africa would not provide GM the expected returns of other global investment opportunities," he adds.
Isuzu has announced it intends to:
Purchase the Struandale manufacturing plant and GM's minority shareholding in Isuzu Truck South Africa to continue manufacturing the Isuzu KB and medium- and heavy-duty commercial trucks in Port Elizabeth. This is subject to competition regulatory approval.
Assume control of GM's Parts Distribution Centre and Vehicle Conversion and Distribution Centre.
Set up its own dedicated dealer network to market, distribute and service light commercial vehicles for existing and new Isuzu customers.
"The integration of our light commercial and medium- and heavy-duty commercial business will strengthen our base to grow here. We will do this through our focus on providing outstanding after-sales and customer support, establishing close relationships with our local partners and expanding our business," says Haruyasu Tanishige, senior executive officer for the sales division of Isuzu Motors.
Furthermore, GM intends to cease the local manufacturing and selling of Chevrolet vehicles by the end of 2017, subject to consultation with employees and unions. The company will continue to provide service and parts support for Chevrolet customers.
GM South Africa president and MD, Ian Nicholls, adds: "These decisions were not made lightly. We appreciate the support that our employees, customers, dealers, suppliers, the government and other key stakeholders have given us over the many years that we have operated in this country. We will manage the transition as smoothly as possible.
Focus on Transport
May 17, 2017
Published by