Serco to get frosty at Futureroad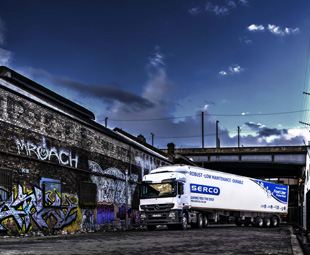 Serco's new refrigerated vehicle body, which is reinforced with Protec steel, will be the highlight of its presence at the Futureroad Expo, which takes place at Nasrec, Johannesburg, between September 27 and 30.
The panels on the new vehicle – known as the Frostliner – are manufactured using steel facings. Customised machinery, designed specifically for the new manufacturing process, includes a de-coiler for the steel sheets and a clinching machine to join the coated steel facings into a single, full-length sheet.
These sheets, which are up to 15,5-m in length, are then lifted, using a spreader crane with suction cups, and transferred into a 900-t panel press. A state-of-the-art system then mixes Polycol and Isocyanate
with an environmentally friendly blowing agent to create high-density polyurethane foam, which is injected into the panel.
Extensive testing has revealed noticeable improvements in thermal performance and panel strength. More than 50 Frostliners have rolled out of Serco's expanded factory site in Durban since early this year.
Other Serco initiatives and new technology in line with the 'Smart Trailer' concept will also be on show at the Futureroad Expo, including park distance control, electronic braking and temperature-monitoring systems.
Focus on Transport
August 25, 2017
Published by