Truck Test results announced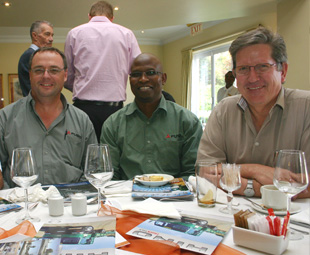 With the announcement of the results, Truck Test 2014 is now officially done and dusted!
Thanks to generous sponsorship from Bridgestone/Max T Solutions for the food and Sub-Saharan Tire Services for the drinks, FOCUS and its Truck Test partners – Hellberg Transport Management (HTM), Engen and CTrack – hosted this year's entrants at the Johannesburg Country Club, in Auckland Park, last week.

With much excitement in the air, HTM's Martin Dammann gave a thorough rundown of the results. "What we see is that trucks in the medium commercial vehicle (MCV) segment are all very competitive, returning similar figures to their market competitors," he noted.
Our full report on the event, as well as the all-important results, can be found here.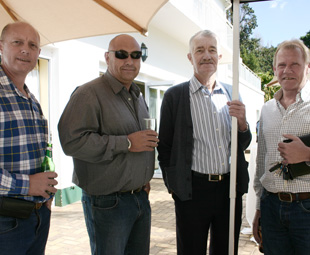 Then it was over to Barloworld Solution's Adrian van Tonder, who tossed out some ideas for Truck Test 2015. (Also in attendance were potential entrants for the next event.)
While the fine details still need to be thrashed out, at the moment Truck Test 2015 will revert to 6×4 truck tractors, as in 2012. This time round, though, some interesting developments will be in play that will be sure to make the event one of the best yet.
Keep an eye out for more details on next year's Truck Test in future editions of FOCUS.
Focus on Transport
May 15, 2014
Published by